It is a common thing to launch a snorkeling swim bag in the sea. When you go upstream or climb, you often encounter rocks and streams. Therefore, choosing a comfortable and waterproof backpack is the key.
Waterproof

The B0320 backpack joints are seamlessly joined with high water-repellent technology. A PVC film is added to the seal. The fit is stronger and the stylish folding seal is easy to operate and easy to use. The waterproof level can reach IPx7. The outdoor can withstand the baptism of sea water and streams.

Wear resistance

The backpack is made of PVC mesh waterproof fabric, thick material, waterproof and wear-resistant. It is tested on foot. No matter the bump of the rock or the scraping of the branches, it has no wear and tear.

Carrying comfort

The 3D honeycomb breathable mesh carrying system ensures better air circulation and human comfort, and the shock and impact force is relieved by the sponge. The tester measures 28L on foot, and the outdoor equipment equipped with a day trip in the backpack is easy and labor-saving. Long time is not tired.

Capacity

20L-28L, two capacity options, outdoor river, mountaineering can accommodate climbing rope, helmet, upstream shoes, clothes, towels, snacks, etc., snorkeling swimming can be equipped with snorkel masks, bath towels, swimwear, wash bags and so on. Powerful plug-in system, can be used for hanging trekking poles, shoes and other items, side water bottle bag design, it is more convenient to take the kettle.


detail design

Two anti-shock shoulder straps are designed with two external D buckles, which are convenient for hanging umbrellas, map bags and other items. The small reflective strip design under the D buckle makes it safer to travel at night.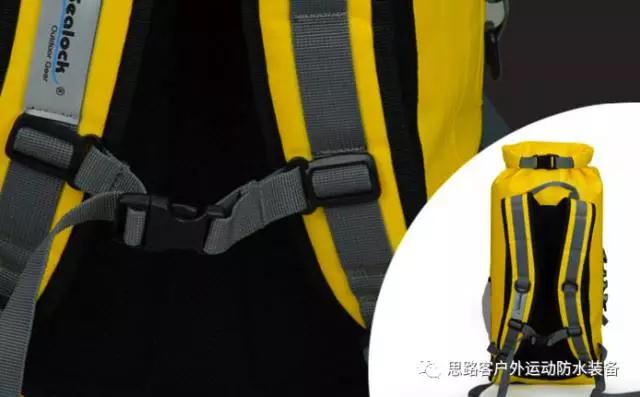 The chest buckle can be adjusted, and the chest buckle can be adjusted up and down according to the needs of the user. When the backpack is carried, the bag can be fixed without shaking, and the fit is strong and the labor is saved.
There is a sub-storage on the front, and the waterproof zipper is effective against rain and water. You can carry mobile phones, keys and other small items.
There is a strong external system on the side of the backpack, which can be hung on the carabiner and some outdoor items.
The backpack has a small compartment design with a waterproof zipper that can hold small items such as mobile phones, wallets, and dry and wet separation bags.
The B0320 backpack's excellent waterproof and carrying comfort, excellent wear resistance and craftsmanship make it the preferred waterproof backpack for outdoor travel in spring and summer.